Believe facts and reality, not lies and delusions and scams. Accept Reason !

The Big Picture section
Religion section
Debating section

My Anti-Science page


---
---
The Big Picture


Evidence and reality:


There's no good evidence that these things are true, so they're probably false:
There are common threads to many examples of these things:
These delusions are not just "fun" and harmless:


I'm not 100% sure of any of this:


What do Atheists think ?
What do Anti-Theists think ?
What do Agnostics think ?
Secularism:
Humanism:
What do Satanists think ?
Skepticism:
Summarizing the terms:









---
---
Religion


Why do people believe in God or Gods ? Possibilities:
Why do people join religions, or stay in them ?


How do such elaborate, widely-believed religions get created ?
How exactly do religions get created, if not by witnessing amazing miracles ?


The Bible:


Haven't religions caused lots of good things to happen ?


Benefits of not believing in God and religion:


Religion versus morality:


Some people say "how sad, don't you believe in anything ?"





Elements of a religion:


If you are just absolutely sure your religion is the one true religion, it's just completely obvious, think of this:
Suppose you had happened to be born into a different religion, and brought up with your parents and family and friends and community all believing and instructing you in that other religion all your life. Wouldn't you be just as absolutely sure today that that other religion was the true one ?

From reggiedixon:
"If there are 100 religions, then at least 99 of them are certainly false."

Brandy Zadrozny's "Judging by the GOP, God Can't Pick a Campaign Winner"

From Greta Christina's "The Top Ten Reasons I Don't Believe In God" and Greta Christina's "The Top Ten Reasons I Don't Believe In God, Part 2" :


An Atheist Debate Reference
WhyDoYouBelieveInGod.gif
Ricky Gervais: Why I'm an Atheist
Pat Condell's "God bless atheism" video
C. Coville's "7 'Ancient' Forms of Mysticism That Are Recent Inventions"



Many religious people say the end of the world is near, mainly because "things are worse now than they've ever been". But are things really worse now than they were when the Goths were overrunning the entire civilized (Roman) world, when the Mongols owned all of Asia, when the Black Plague had killed 1/3 of the population of Europe, or when the Nazis had conquered all of Europe and the Japanese much of the Pacific ? I think the world is better off now, in terms of medicine and science-provided comforts and democracy, than it's ever been. One exception is our ability to damage the world with nuclear or biological weapons. And of course the world still has plenty of war and poverty and disease; it's far from perfect.

And there is a long history, over a couple of thousand years, of various religious people saying the end of the world is imminent. They've all been wrong.



Terrific podcast episode: Sam Harris's "The End Of Faith, Session 1"






The Oatmeal's "How to suck at your religion"
At the Pearly Gates










---
---
Debating


The only question worth debating is "Does any god actually exist ?". I don't care about free will, sin, the soul, the afterlife, or any other issues "inside" religion. Let's talk about the main issue: "Do you have any good evidence that any god exists ?"



I find it very frustrating to debate religion with some religious people, because they debate dishonestly. They'll try to defend a position, lose that argument, and retreat into something vaguer or switch subjects without admitting that they've retreated at all.

For example, they'll quote lots of sayings that come out of the Bible. But when you cite examples of the Bible contradicting itself, they'll say the Bible doesn't really matter anyway, it's the faith and the beliefs. Then when you show them that their beliefs don't match reality, they'll say "well, what is reality or truth anyway ?". If you can get past that, they'll claim to be talking about "Mythos", without defining it as anything other than "stuff I want to believe and you can't talk me out of it". Often they'll claim that the words "know", "understand" and "believe" are interchangeable. Then they'll cycle back to quoting the Bible.

It would almost be comical, except that these people get an equal vote on what the government should do and the laws it passes and how it spends my tax dollars !

Another example: they retreat to vaguer and vaguer things. Start out as Christian and Bible-quoting, then retreat to "I have a faith instead of a religion" and a "personal Jesus" that can't be pinned down to anything specific. This represents a general retreat of religion in the face of science, a retreat down various "levels" of God:
Intentional, interventionist God: runs everything in the universe, can be prayed to for help.
Creator: God created the universe, then left it to run on its own.
God is the universe or "connectedness": redefines the term "God" beyond common usage, making it mushy and irrelevant.
I have a "personal God" who only I can talk to.
God is just some vague thing I want to believe, outside of language or the real world.
[When philosophers and academics (Aquinas, Descartes, Mackey, etc) debate about whether God exists, they seem to be talking exclusively about the "Creator" type of God. It all revolves around how the universe started: was there an "uncaused cause", or a mind that created the universe, or an infinite series of causes, etc.]

Another tactic: quantity over quality. A simple question from me is answered with 5 pages of quotes from Scripture.

Of course, many times you can't even get a debate started:


A typical thing that happens to me: I've never un-Friended someone because they disagreed with me. It's a cowardly thing to do.



"How to convert an atheist: A simple step-by-step guide", from TheDerkus on reddit:



Some religious people say "Why do you care what I believe ? Live and let live !"
Sometimes I get hate: Accept The Love Of Christ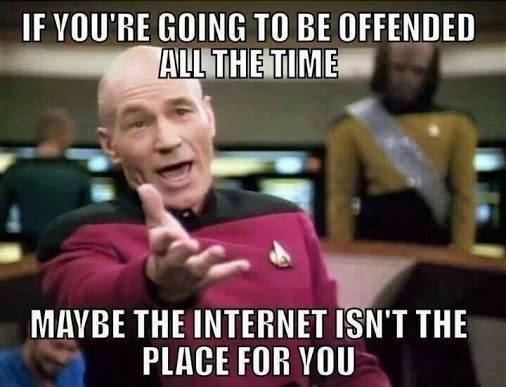 The general shape of the debate I seem to have again and again:


Burden of proof:


Another tactic: "You should respect my beliefs !" Who said all beliefs are worth of respect ? Various extremists believe all Americans should be killed; do you "respect" that belief ?
Pat Condell on respecting faith (video)
Rev. Emily C. Heath's "How to Determine If Your Religious Liberty Is Being Threatened in Just 10 Quick Questions"
Respect beliefs based on books
Insensitivity toward beliefs
Bertrand Russell
Force beliefs
Aggressive atheists
Greta Christina's "Atheists and Anger"



A similar statement:


Jon Stewart: war on Christianity


A common basis for debate by religious people:
"Objective morality": an argument I seem to be hearing more:
You Can't Argue With Christians
Robert Durdle's "40 Questions To Ask A Christian"
Victor Stenger's "How to Debate a Christian Apologist"
Things Christians Do
Bible Facts label



Common "put-down"s religious people use against atheists:
Other common things religious people say:

Interesting interviews about being atheist in the Arab world: Interview with an Arab atheist, Interview with an Arab atheist, Part II.



Why it's hard for religious people to "convert" to reality:


From John Cook and Stephan Lewandowsky's "The Debunking Handbook" (PDF):


Some people, in the middle of an argument, say "well, what is reality anyway ?" My response:


Philosophy





Some of my non-religious friends say "Why do you bother debating those religious nuts ? They'll never listen to reason":





US Constitution, and USA as a "Christian nation":



Interesting idea heard somewhere: religion taps the same pleasure/reward pathways in the brain as other things, such as sex and dancing and music and drugs. Which is why religion frowns on or regulates those other things; they're competitors. And why alcoholism-recovery programs try to substitute a "higher power" for alcohol. And why some religions include music and sometimes dancing in the rituals.



Really funny, good, and profane, podcast: The Scathing Atheist

Humor:
George Hrab's "Not the Bible" (MP3; start at about 4:40)
virgin birth cartoon






Search my site